My work is an absurdistic visualisation, based on narcissistic relationships. Starting in the world of cycling, I transform a personal story into something filled with humour and healing. Through storytelling I play with aspects of my own life and elements from, for example, cycling gear. I show the agony of the victim in a narcissistic relationship in an absurd way through knitting works, prints, transformations and bicycle parts.
"In my graduation project, I visualise and re-write a personal trauma with absurdistic and humoristic features."
I collaborated with a graphic artist (James Whistler) to visualise words and slogans with a narcissistic output. The Dutch words find a way to project nonsense and embracing the words that are being shouted at you.
Check out the
film
page to see the teaser trailer of the short fashion film I made about this collection. The film 'Het Cluster B Effect' won grand prize at Lodz Young Fashion Film Festival and was showcased in 3 other countries internationally and 4 nationally. 
While creating my clothing pieces, I make use of several techniques. Like knitting on a dubied machine, digital printing and patchwork. 
The
Beg For Me
dress is almost 100% sustainable. I made use of left over scraps which I got from designers that didn't know what to do with them. The fabrics I used for
Reflection Of Me
are second hand as well.
All the yarn from the
Muscle Up
outfit is also second hand, which makes it almost 100% sustainable. Zippers, buttons, biais, yarn is not secondhand.
Click
here
for a look in the collection book.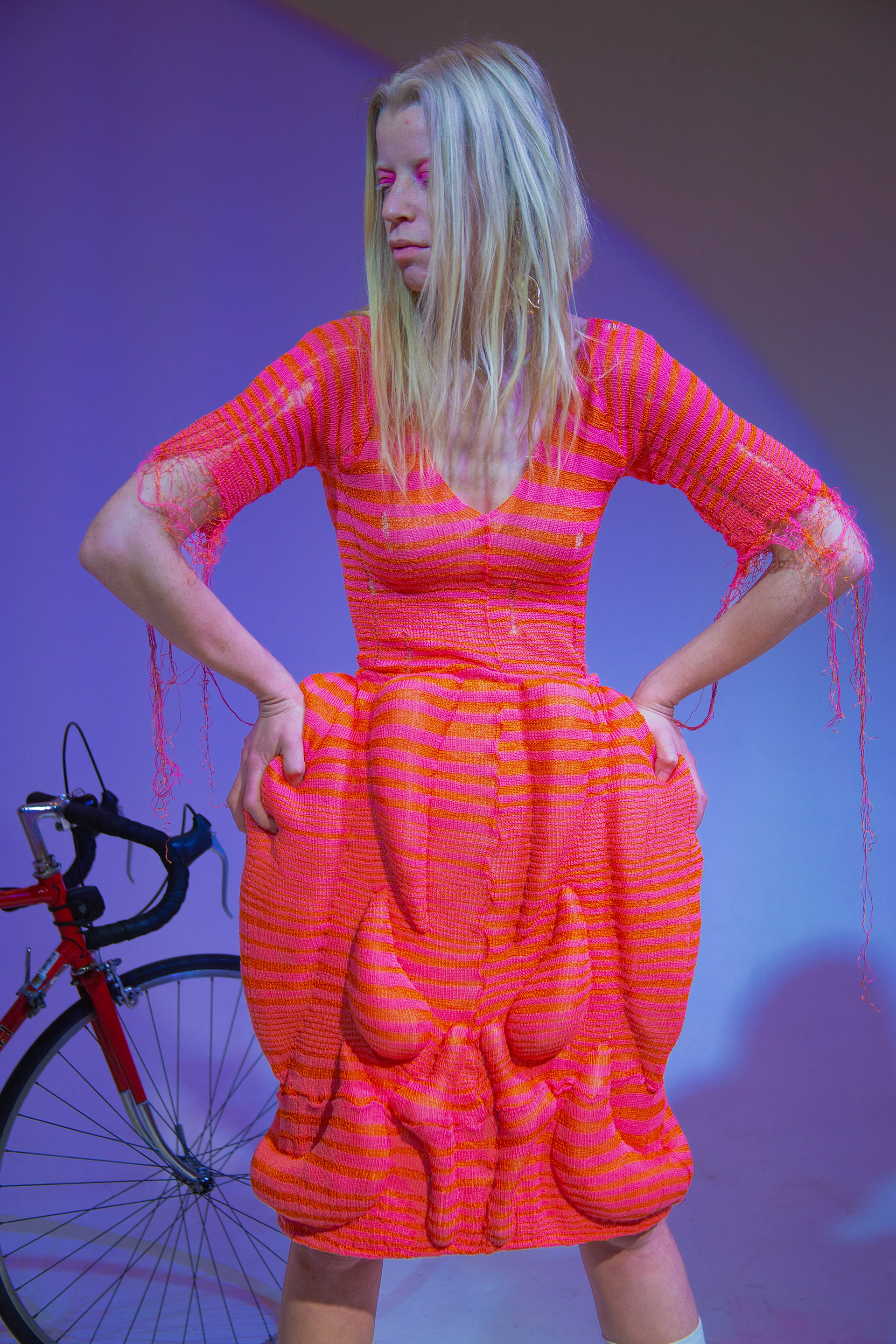 "Wanting to belong, looking for love and validation leads to living my life cramped."
​​​​​​​