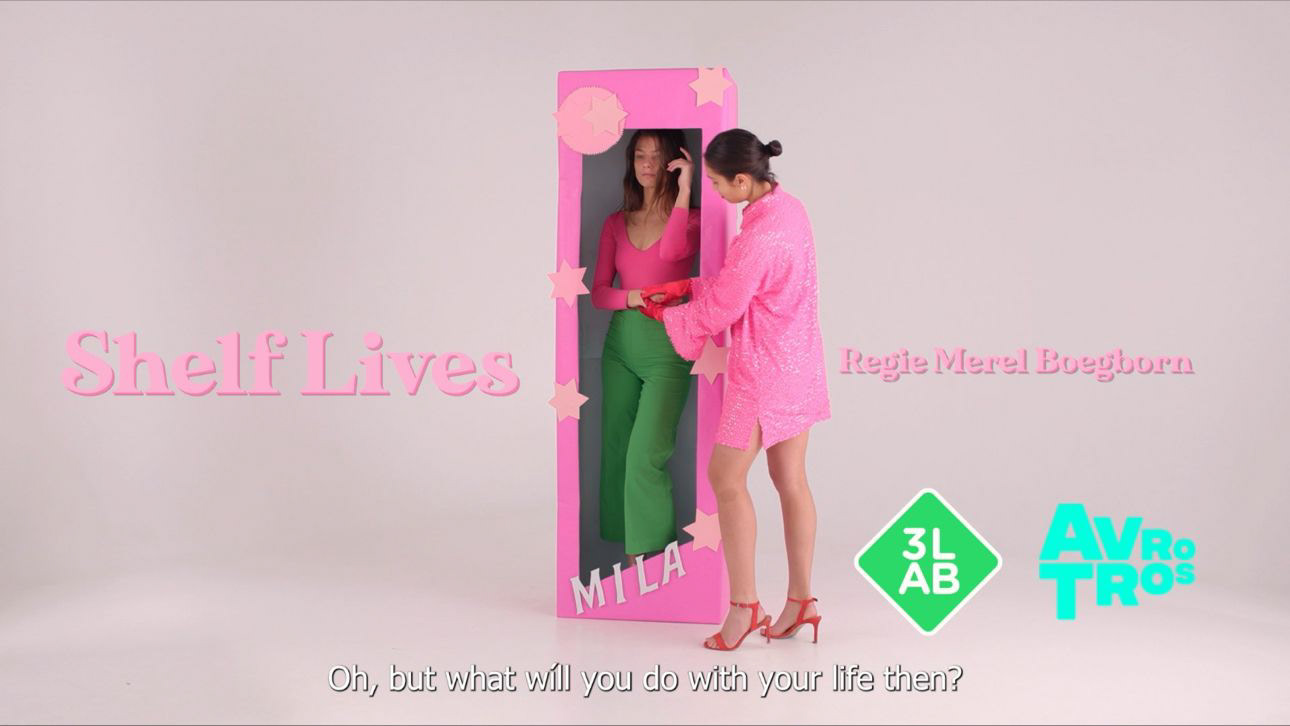 For Merel Boegborn's film 'Shelf Lives', I was asked to design an outfit for the main character and giving direction for the overall styling that we see in the short film. 
The film has a very slick style. We see that the women in this film are being put in a position where they are forced to have children. Otherwise they'll end up in the fulfilment store, where men can choose them as carrier of their children. 
Want to know more about the project? Check out the
Voor De Kunst
page.
For the styling we wanted to adopt 50s women style elements such as the snatched waist, skirts, shawls, gloves etc. It's important that the women have a proper look. This also translates into the clothing worn by men and children in this film: a clean and proper look. Slightly inspired by the 70s.
I wanted to approach Mila's outfit from a perspective that'd empower her message for the public. My inspiration for the outfit came from Marlene Dietrich, a German resistance fighter who fled to the States during the second world war. She became an actress and a true icon. With her wearing a lot of suits and playing with gender, she was ahead of her time. 
Taking that approach to Mila, I designed a suit that would still compliment her in a feminine way while having that touch of a Marlene Dietrich suit. Playing with the colours that we see other people wearing in the film, Mila's coat is a fuchsia colour. That sets her apart from the crowd. Not only in what she wears, but it also symbolises her ideology about the world she lives in.  
Mila is played by Shelley Bos, casting bureau Post Casteleijn.
Creatief & Uitvoerend Producent: Merel Smeets
Productieleider: Daantje Boom
Production Design (Art): India Mandolfi
D.O.P. (Camera): Gijs Ten Den
Gaffer (Licht): Abel Andel
Componist 1: Daan Vollinga
Componist 2: Rinus Van De Weerd
Kleding Designer: Megan Van Engelen
Regie Assistentie/Ondersteuning Casting: Mickey Minnaar