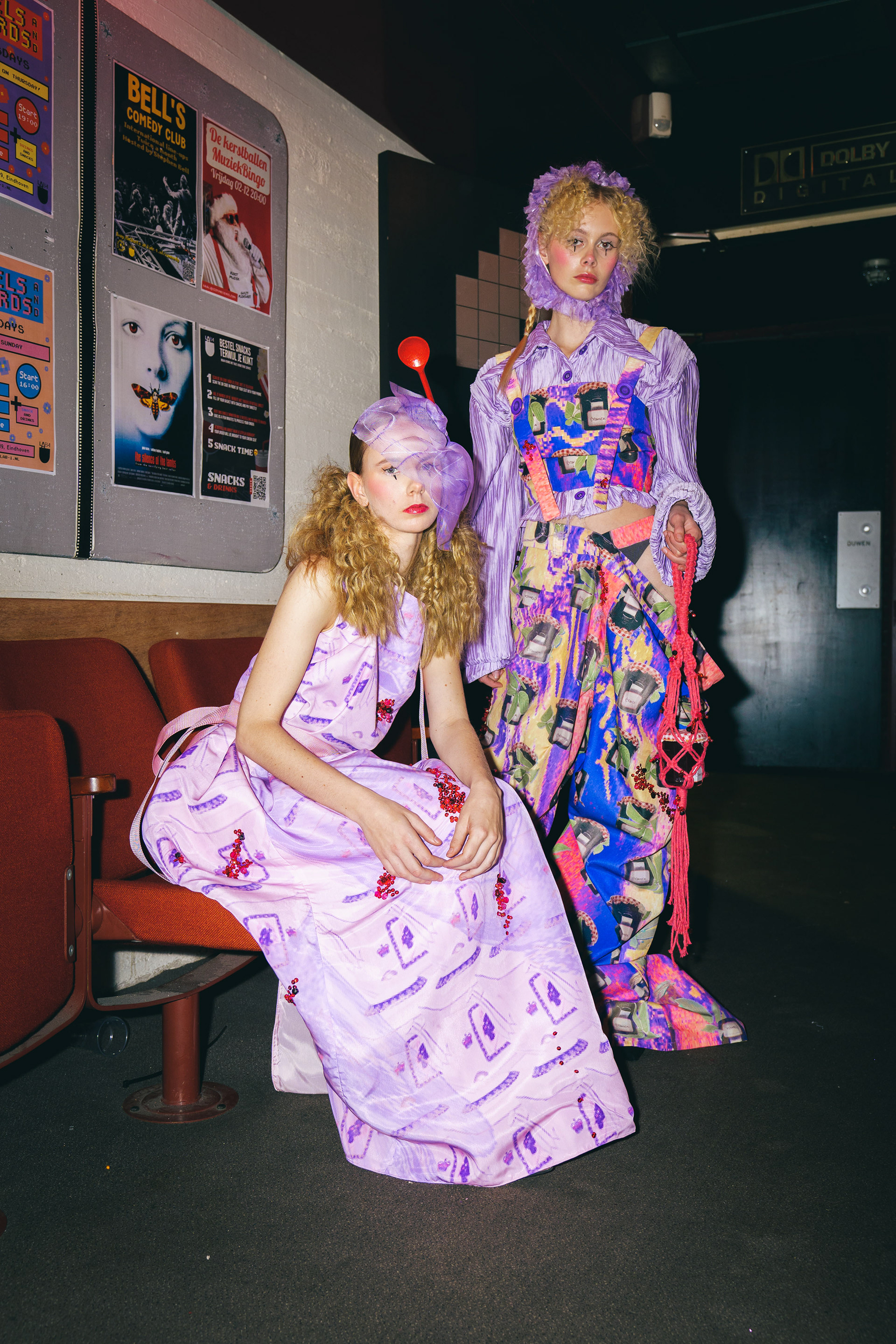 For the second edition I was scouted and nominated for the Epson Design Awards. These awards are brought to life by Epson &
LabeledBy
to support young design talent with a lager audience. 
For this contest all the participants were asked to create a print that was going to be printed on two different fabrics. With that fabric, we created one or more outfits. 
During this contest, Megan was announced as the grand prize winner. Winning a sublimation printer and a budget of 500 euros.
I let myself be inspired by the late blackberry bush from my mother's garden, who moved last year. Unfortunately, the blackberry bush did not survive this move. It was a vital object in my youth, a stability in a very unstable household. 
In this project I explore romanticising by honouring the blackberry bush and my mom making jam. With that, I explore the feeling of being at home. Where do I find home and where is it now the blackberry bush is gone? 
This is an ongoing project where I tend to collaborate with multiple artists, designers and filmmakers.
See the video below where I explain myself about the project further!